Management
managedIP was founded by the domain experts Thomas Vomberg and Michael Wibbeke in the summer of 2007.
Michael Wibbeke
Betriebswirt
studied business administration in Hamburg. He brings 25+ years of sales, marketing and project management experience into the company. He has been working in the domain industry for over 20 years. In the past he has helped many large European corporations with their domain management and protection needs (amongst them several DAX companies). In his spare time Michael plays Tennis and Squash, or takes care of his bees.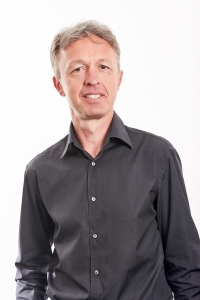 Thomas Vomberg
Dipl.Wirt.Inf.
has been working for Internet Service Providers and domain registrars since 1996 now. His focus is in the area of technical services and support. He has implemented technical interfaces to registrars and has built and lead client service departments. He also has helped large corporations as well as telcos and ISPs in all matters concerning their domain portfolios, DNS and SSL. When not in the office Thomas spends his time in the Alps.